Regular price
Sale price
$13.99 USD
Unit price
per
Sale
Sold out
Variety Pack of 3 Premium LaRosé Organic Rose Petal Cones with Spiral Filter. Each rose cone holds roughly 2 grams of your favorite herbs. We use only the finest Organic Rose Petals which we meticulous cure to ensure an optimal customer experience. The color vibrancy and aroma of our Rose Petal Cones will elevate your senses. The Rosettes are protected from physical damage in a tube that contains a 2-Way Humidity exchange pack to preserve the petals. The tube is sealed with a cork top and elegant tamper seal.
Our Rose Petal Cones do not contain any fillers, harmful chemicals, pesticides, dyes, artificial flavorings, artificial glues, or artificial colors. Our Rose Petal Papers are 100% All-Natural and Organic. The color vibrancy may differ from images due to seasonality & genetic variation since we only use real rose petals! All of our products hold their color & vibrancy for at least one year when stored properly. Keep out of direct sunlight as it will cause colors to fade.
RESEALABLE PACK CONTENTS
(1) Variety Pack of 3 Handmade Organic Rose Petal Cones
(2) 2 gram Capacity
(3) CaliGreenGold Bamboo Packing Tool
(4) 2-Way Humidity Exchange Pack
(5) Protective Tube
(6) Cork Cap & Tamper Seal
Follow CGG & Share some LOVE!
@CaliGreenGold
https://linktr.ee/CaliGreenGold
*This product does not contain any herbs*
Share
View full details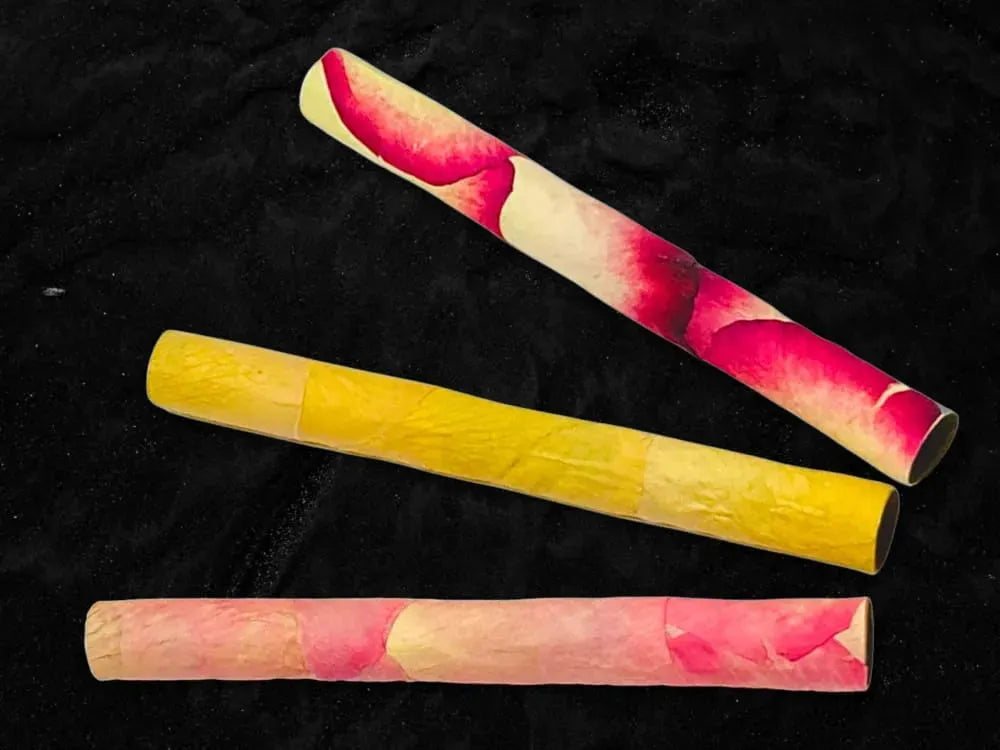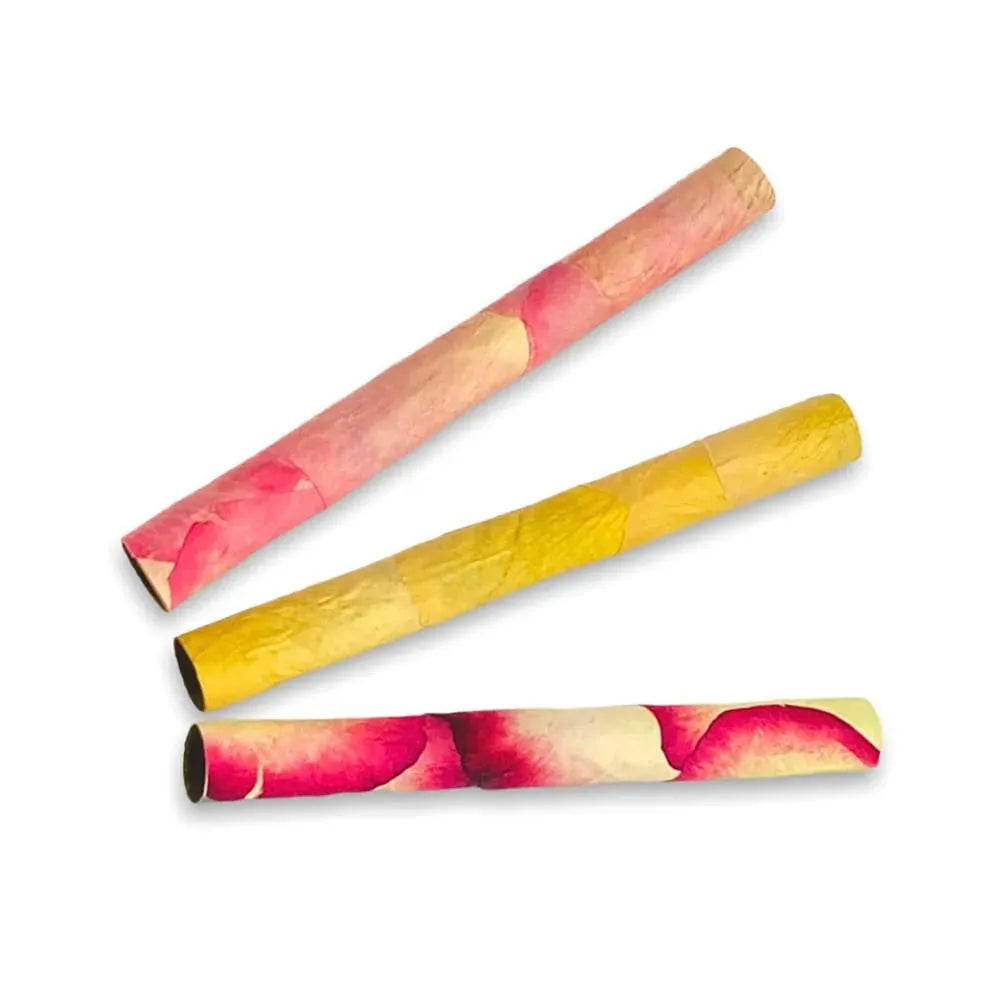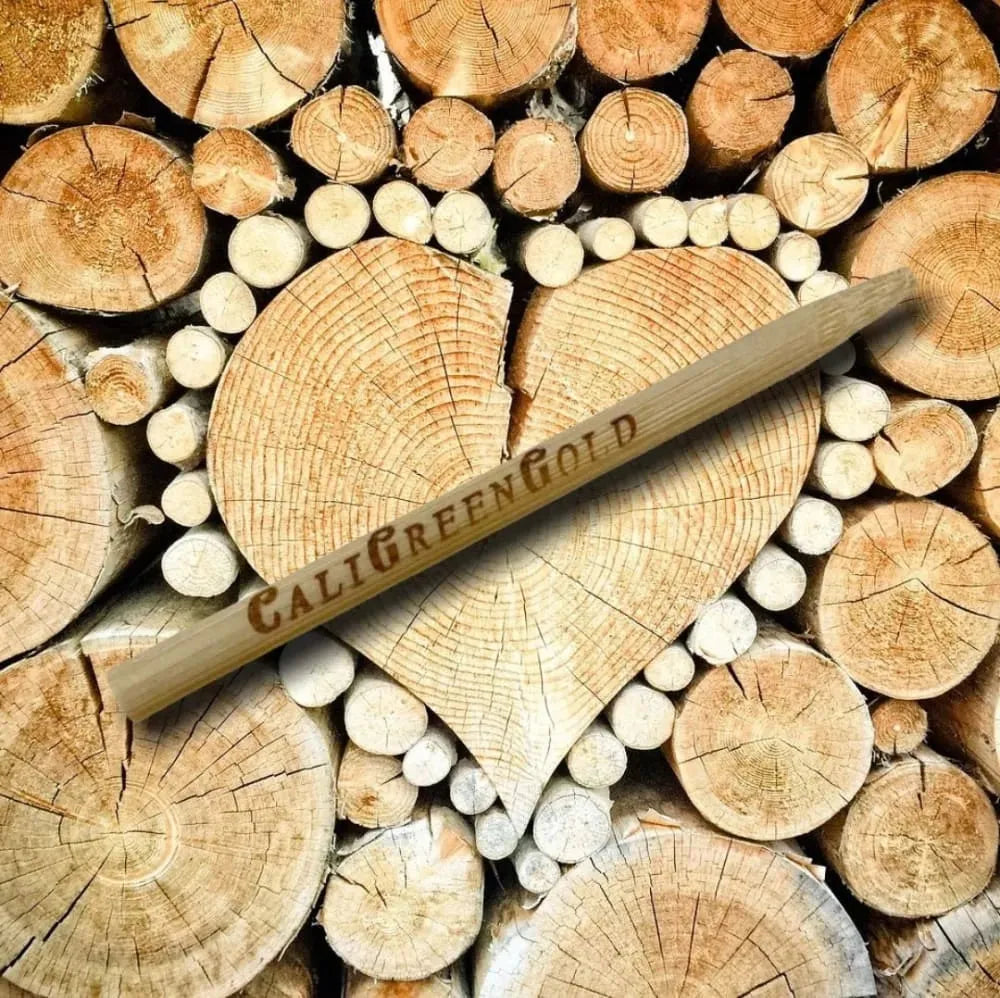 Returning customer here!!!! I absolutely love these!!!! I meant to order the cones but these are pretty awesome for a much bigger puffy puff. 😁❤️
these sticks are really great
This review has no content.
This review has no content.
Having the variety is just gonna make the moments more visually pleasurable too. 🥺 everything is absolutely awesome.