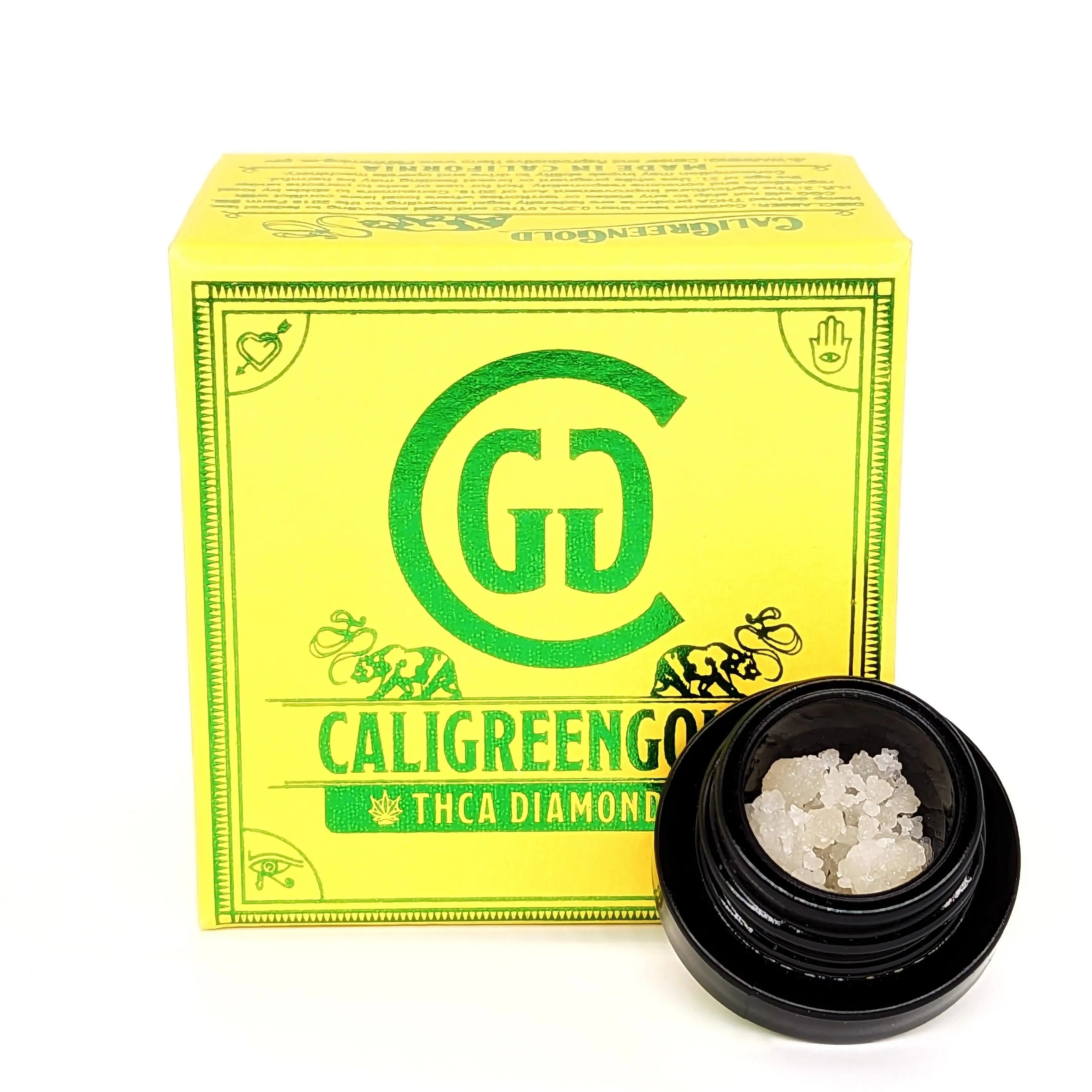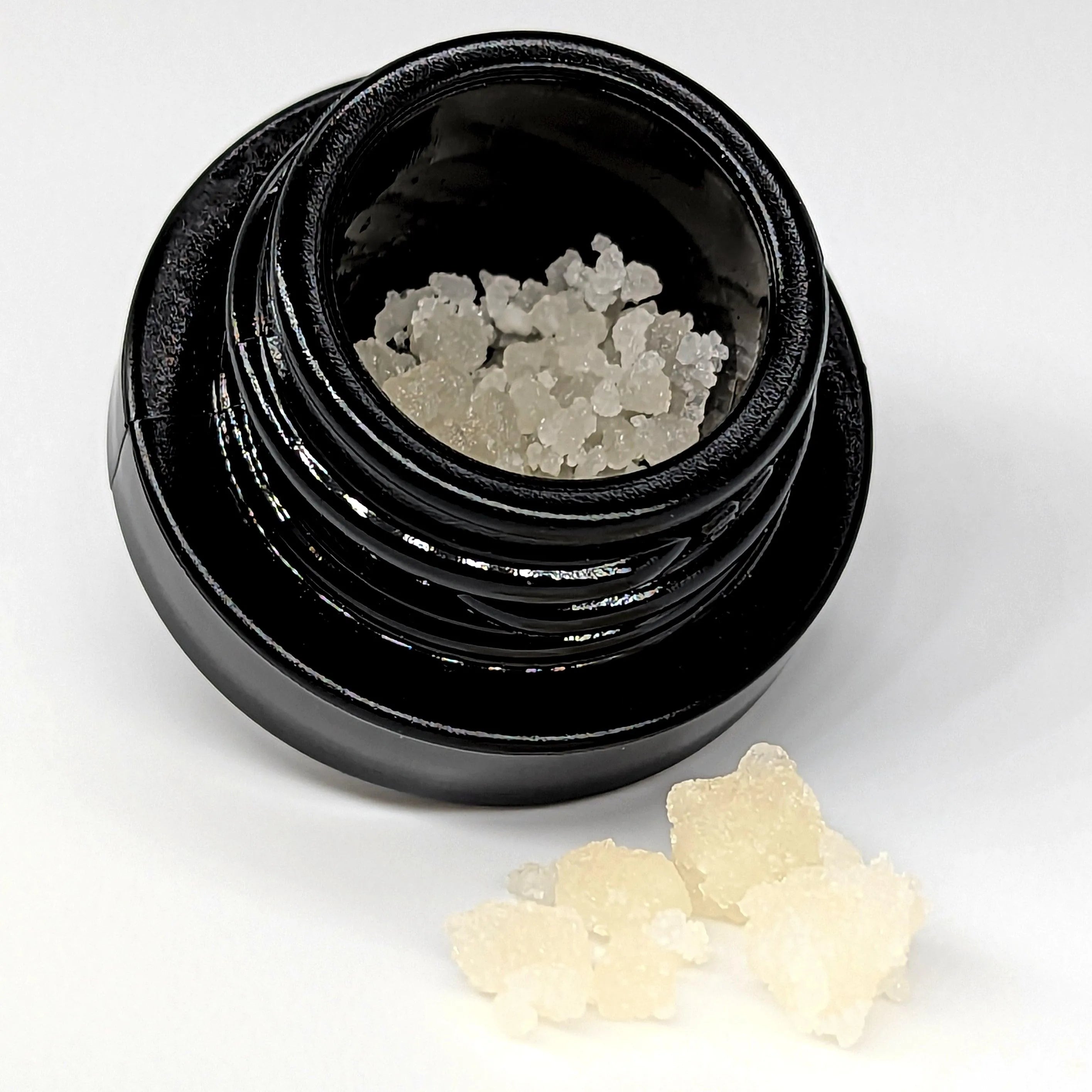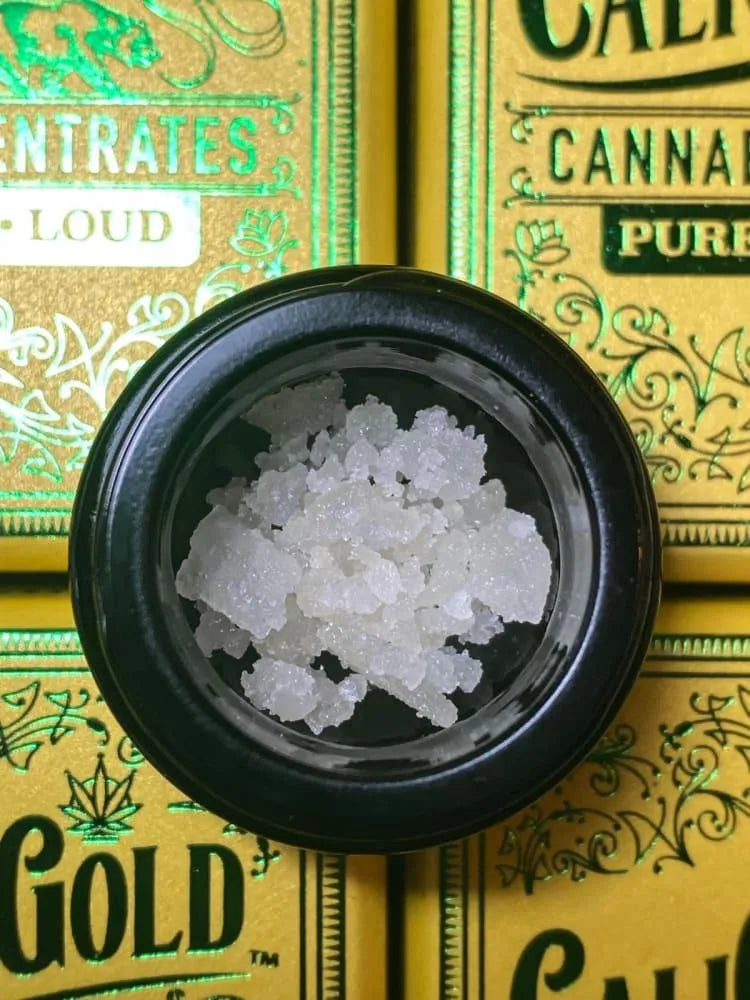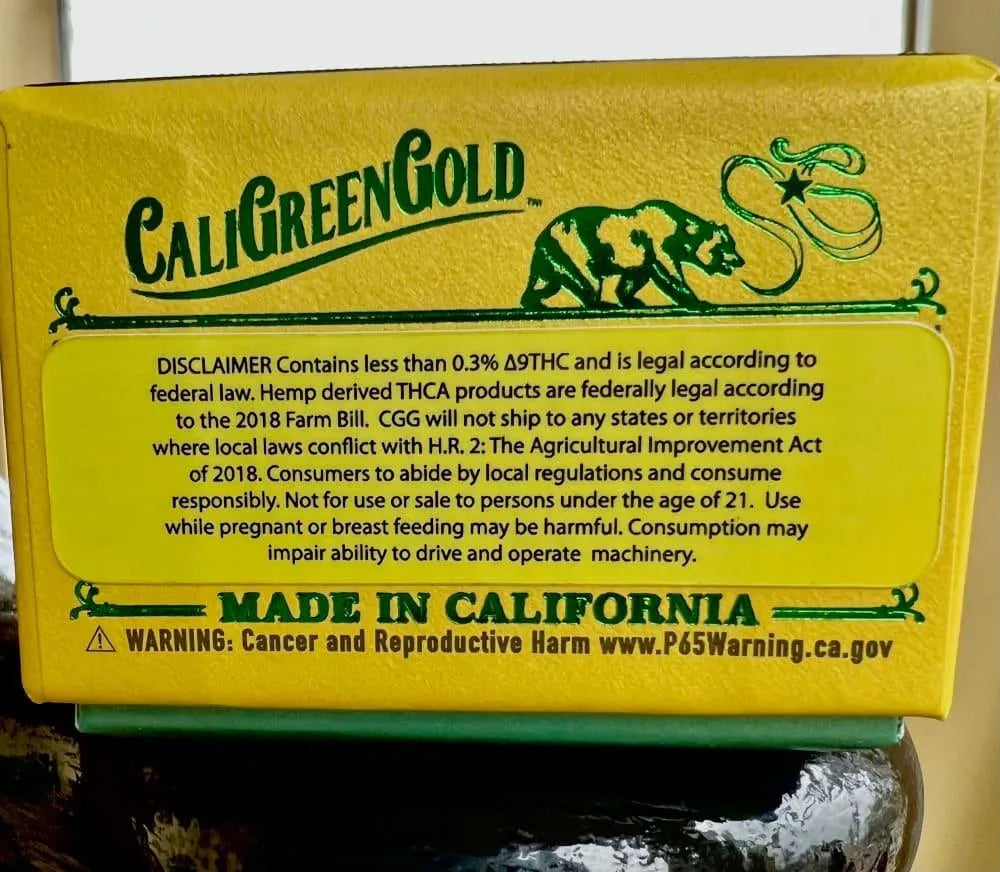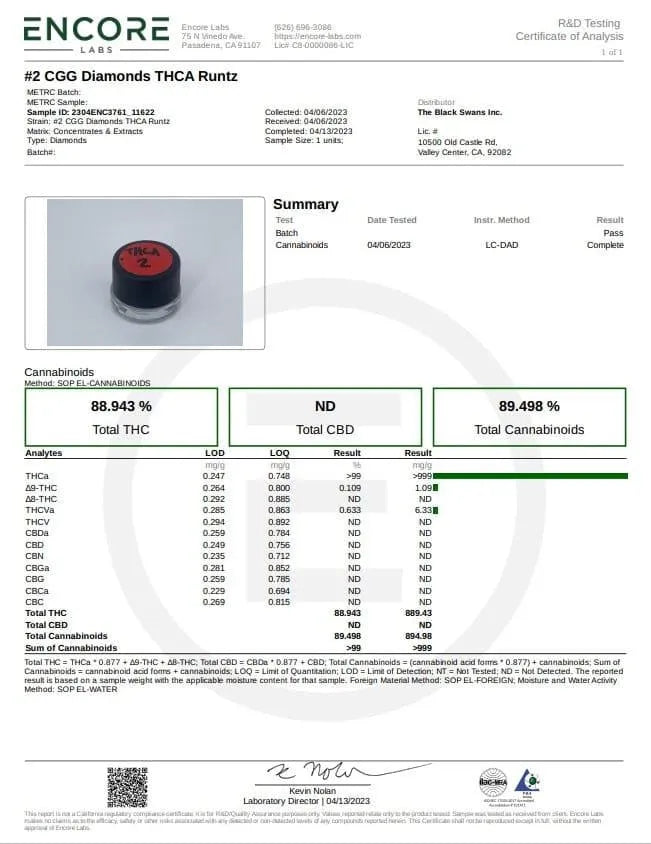 THCA Diamonds Sugar - RUNTZ Strain
Sale price

$40.00
Regular price
(/)
---
THCA Sugar Diamonds with strain specific terpenes

Runtz is an exceptionally popular cannabis strain known for its striking appearance and potent effects. This indica-dominant hybrid is a cross between Gelato #42 and Zkittlez. Its aroma is a delightful blend of sweet and fruity notes. White Runtz delivers a powerful high that begins with a euphoric and uplifting sensation, eventually leading to a relaxed and tranquil state. 
Parent Genitics - Gelato #42 is an evenly-balanced hybrid strain made from a crossing of Sunset Sherbet and Thin Mint GSC. With its balance of indica & sativa, this strain produces a euphoric high accompanied by strong feelings of relaxation. Since its birth, a number of phenotypes have been released, all with their own unique attributes. Zkittlez is an indica hybrid strain bred from an alleged mix of Grape Ape and Grapefruit that is crossed with another undisclosed strain. This sweet, tropical confection-flavored cultivar came to market in the 2010s.
THCA diamonds are a quintessential example of the burgeoning influence of hemp cannabis plants.  Made from the aforementioned cannabinoid THCA, these diamonds are some of the "purest" products around, boasting a THCA profile often reaching up to or above 99%.
CaliGreenGold's THCA Diamonds are made from fresh frozen, the entire plant and its essence are extracted, purified and slowly cured into a concentrate by crystallization, creating highly concentrated and visually stunning products such as Diamonds.  Our beautiful Diamonds are the most potent, terpene flavorful, and concentrated form of THCA on the market…
Pure. Potent. Loud.
But what exactly is THCA? 
THCA is an inactive cannabinoid, tetrahydrocannabinolic acid, whose production from hemp is protected federally in the 2018 Farm Bill also known as The Agricultural Improvement Act of 2018 Sections 10113-10114.
At a scientific level, THCA is a non-psychoactive form of THC that needs to be heated up or carboxylated in order to transform.
THCA diamonds, also known as THCA crystals or diamond cuts, are a highly concentrated form of tetrahydrocannabinolic acid (THC-A), the non-psychoactive component of the marijuana plant. Diamonds are often used as a cannabis concentrate and are prized for their potency, appearance, and versatility in use. They are typically made by isolating and purifying the THCA in the plant and then crystallizing it to form a high-quality, translucent, and often diamond-shaped product. The potency of our THCA diamonds varies but can reach levels of up to 99% THC-A.
FDA DISCLAIMER: The statements made regarding these products have not been evaluated by the Food and Drug Administration. The efficacy of these products has not been confirmed by FDA-approved research. These products are not intended to diagnose, treat, cure or prevent any disease. All information presented here is not meant as a substitute for or alternative to information from health care practitioners. Please consult your healthcare professional about potential interactions or other possible complications before using any product. The Federal Food, Drug, and Cosmetic Act require this notice.
Disclaimer - All products are less than 0.3% THC and are legal according to State and Federal law. All products are state and federally legal according to the 2018 Farm Bill. Consumers are responsible for abiding by local regulations. We will NOT ship to the following states:
Arkansas
Hawaii
Minnesota
Oregon
Rhode Island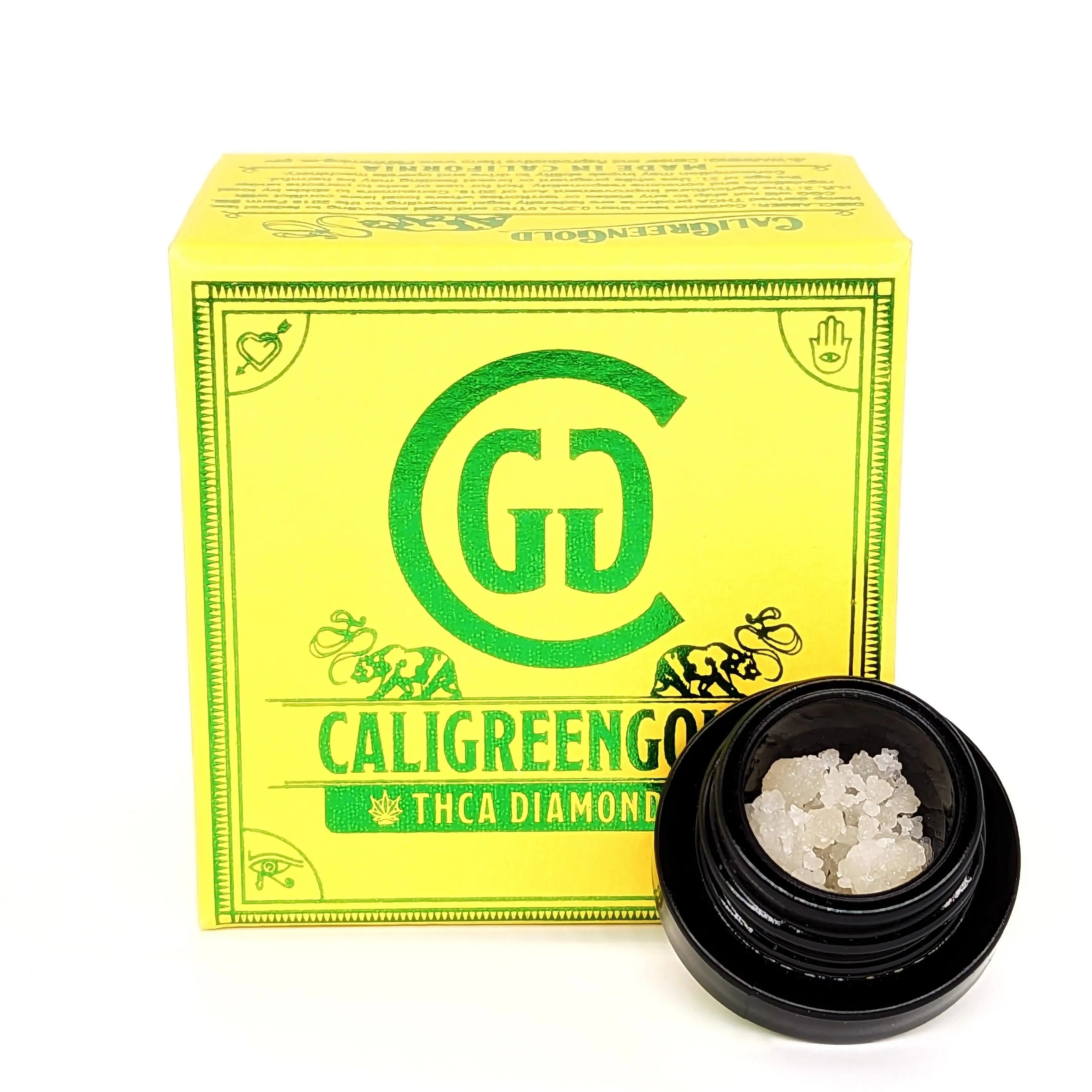 THCA Diamonds Sugar - RUNTZ Strain
Sale price

$40.00
Regular price
Choose options